Who We Are
Guided by the vision that everyone has the opportunity to live a secure, engaged and independent life, our mission at Thrive Alliance is to improve the quality of life and health for people at risk of losing their independence.
We believe that everyone should be in control of their lives – to the best of their abilities – regardless of age. Quality of health is key to quality of life, and our health is greatly impacted by our behaviors and the environments where we live, work and play. Thrive Alliance supports healthy lifestyles, keeping people connected, and making our communities great places to live throughout all stages of life.
We help people get the right information, resources and support needed to live as independently as possible. Our network of programs focuses on issues related to affordable housing, caregiver support and services, nutrition and wellness programs, transportation and accessibility services, as well as fostering community-wide support for aging related issues. We serve as Indiana's Agency on Aging for Bartholomew, Brown, Decatur, Jackson and Jennings counties.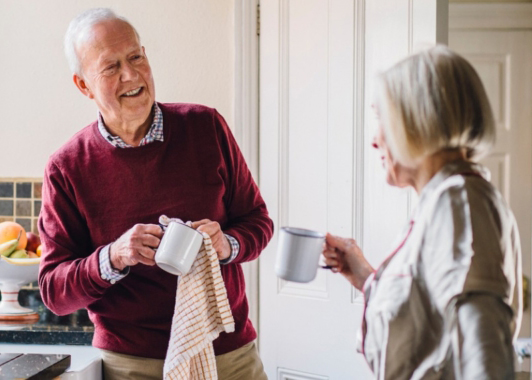 Address Essential Needs
Adult Guardianship Services
Care Planning & Management
Long-Term Care Ombudsman Legal Services
Enhance Physical & Mental Health
Living Healthy
Enhance Fitness
Improve Independence
Aging & Disability Resource Center: Information & Referral
Access Brown County Public Transportation
Home Modifications
Rental Property Management
First Steps Early Childhood Intervention
Promote Community & Social Engagement
Caring Connections Volunteer Program
Luncheon Meal Sites
Foster Grandparent Program