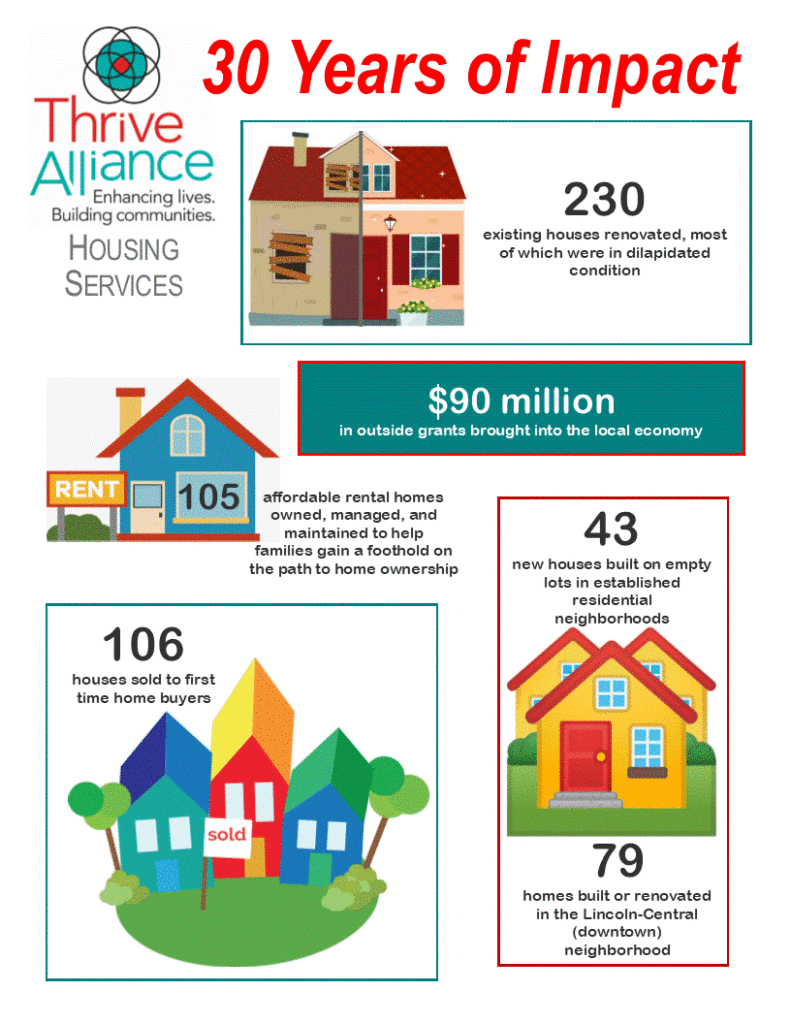 We create great communities through direct investments and partnerships by:
Improving the quality of housing
Developing and implementing strategies that attract, create, retain, and support good neighbors
Improving residents' economic well-being and quality of life
Our Housing Projects:
The Armory
Thrive Alliance works to build community by providing quality, safe and affordable housing.
Thrive Alliance homes include senior apartments, single family homes, multi-family housing apartments and accessible group homes for adults with disabilities.
For a visual history of our 30 Years of creating homes in Columbus and surrounding communities, follow this LINK.
Place a Non-Urgent Maintenance Request