We create great communities through direct investments and partnerships by:
Improving the quality of housing.
Developing and implementing strategies that attract, create, retain, and support good neighbors.
Improving residents' economic well-being and quality of life.
Our Housing program was recently highlighted in IHCDA…the magazine. Read about it HERE.
Our Housing Projects:
The Armory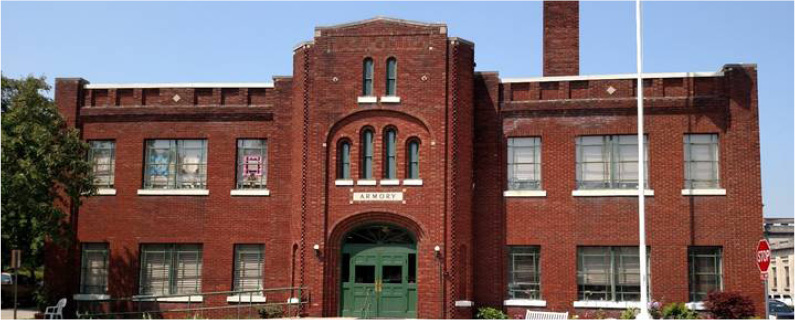 Thrive Alliance (through Housing Partnerships, Inc.) has been providing high-quality affordable housing opportunities in the area for more than 30 years. Quality housing is a proven contributor to long-term health and well-being. It is the foundation for a good quality of life for individuals and families. It also helps ensure vibrant, equitable neighborhoods and communities for all residents.
Our housing services include home repairs and accessibility modifications, quality affordable rental homes, and homeownership opportunities for first-time home buyers. We have developed more than 550 affordable homes throughout the region, including:
More than 100 homes sold to first-time low-income homebuyers.
The Armory Apartments (25 apartment homes in a historic downtown building, serving people age 55+ in Columbus).
Over 100 single-family rental homes for individuals, families and special needs populations in Columbus.
Cambridge Square Apartments (70 apartment homes, serving families in Columbus).
Gateway Apartments (60 apartment homes, serving families in Columbus).
Historic Greensburg Square Apartments (40 apartment homes in 4 historic downtown buildings, serving people age 55+ in Greensburg).
Crossroads (64 apartment homes, serving people age 55+ in Seymour).
We work with partner organizations to create stronger communities by:
Improving the quality of existing housing and building new, high-quality housing.
Helping families age safely at home regardless of health condition or disability.
Helping families build assets through lower housing costs.
Partnering with other social service agencies to provide housing solutions to support their program participants.
How does our rental housing program work?
Thrive Alliance owns and manages quality, safe, affordable homes for qualified individuals and families. Our average rents are about $200/month less than similar homes in the area. A rental home is often the right long-term housing solution for some families. It may also be a stepping stone for families who are preparing to qualify for a mortgage to buy a home. Our staff will work to identify and meet your housing needs.
How do I qualify?
Our goal is to help families meet their housing needs. Program guidelines vary by property, and include:
Passing a background check.
Ability to transfer utilities into your name.
Meeting income guidelines.
Having a workable credit history or reestablished credit after a bankruptcy.
We encourage you to talk with one of our housing specialists about your housing needs and current program guidelines.  Contact us at (812) 376-9458 for more information.
Place a Non-Urgent Maintenance Request