Nationally, one in six older adults struggle with hunger
Research has shown that proper nutrition plays a major role in helping to keep us healthy as we age, but in the 2017 Community Assessment Survey of Older Adults, almost 50% of our local seniors reported difficulties in maintaining a healthy diet.
With funding through the Older American's Act and local grants, Thrive Alliance is committed to reducing senior hunger and promoting better health outcomes.
To address hunger in our communities, we partner with local community agencies, senior housing complexes, and senior centers to provide a hot, nutritious meal. 
Commonly referred to as, "Senior Nutrition Sites or Congregate Meal Sites," there is much more than just a meal provided. At each location, people meet, socialize, and make new friends
Acting in accordance with recent guidelines from Indiana Department of Health officials regarding COVID-19 precautions, Thrive Alliance suspended its on-site meal services beginning Monday, March 16, 2020 until further notice. We will announce
plans for the future of our
meal sites soon.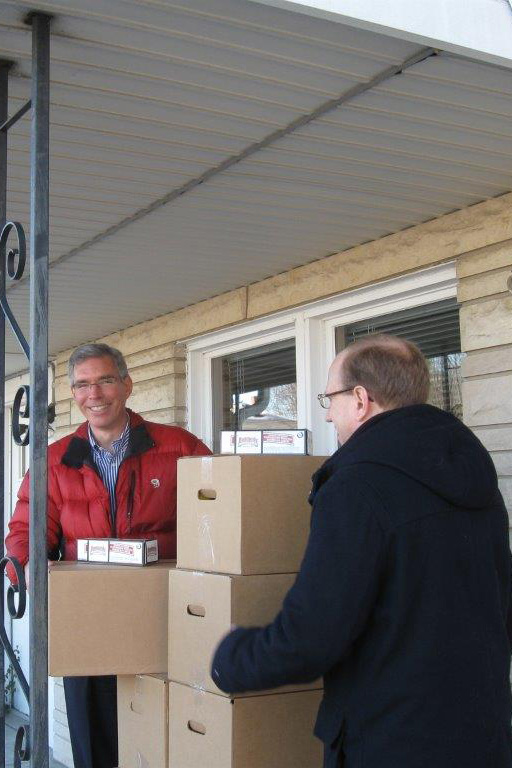 When someone is not able to get to one of our Nutrition Sites, home-delivered meals may be an option. Contact our Aging and Disability Resource Center to learn more about home-delivered meals.
Our meal sites also provide educational topics and activities that promote the physical, economic, mental, social, and physiological well-being of the participants. Each month there is a different health and nutrition topic that is covered, which correlates to the health and well-being of older adults.    
Senior Farmers Market Voucher Program
This program offers vouchers for older adults ages 60 years and older to purchase fresh produce from local farmers' markets in the summer. 
For more information, please call 866-644-6407.